I am kinda into these warmer temperatures we've had lately. While part of me is super excited to have mid-70s weather in the middle of February but the other part of me is like wait… this is not normal. Yea, you know cause of the whole global warming crisis.. we're still worried about that right? It feels like nobody is really talking about it that much these days when it used to be a huge concern a while back. Who knows. I'm not here to start a heated discussion (pun?) so I'll get to talking about these muffins.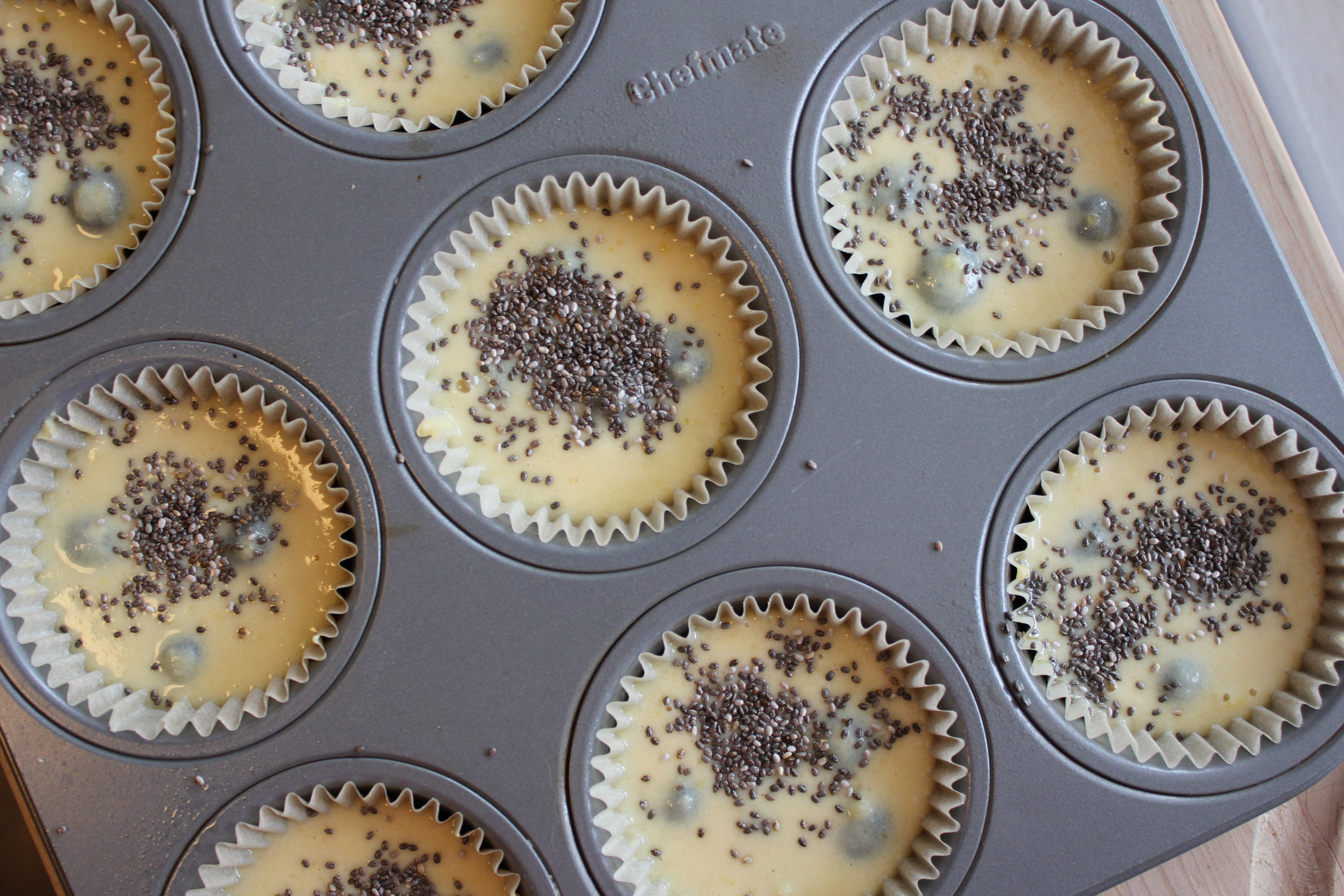 I have to blame the warmer temperatures for the inspiration behind these muffins. I was craving something light and tangy and these definitely hit the spot. The greek yogurt gives these a light and somewhat fluffy consistency that I really like. They are not your average muffin in that they're not very dense but I really enjoy that. I was actually extremely pleased with them, like kinda pretty darn proud of myself.. and so was the hubby. I may or may not have consumed three of the muffins within a few hours of making them. Whoops.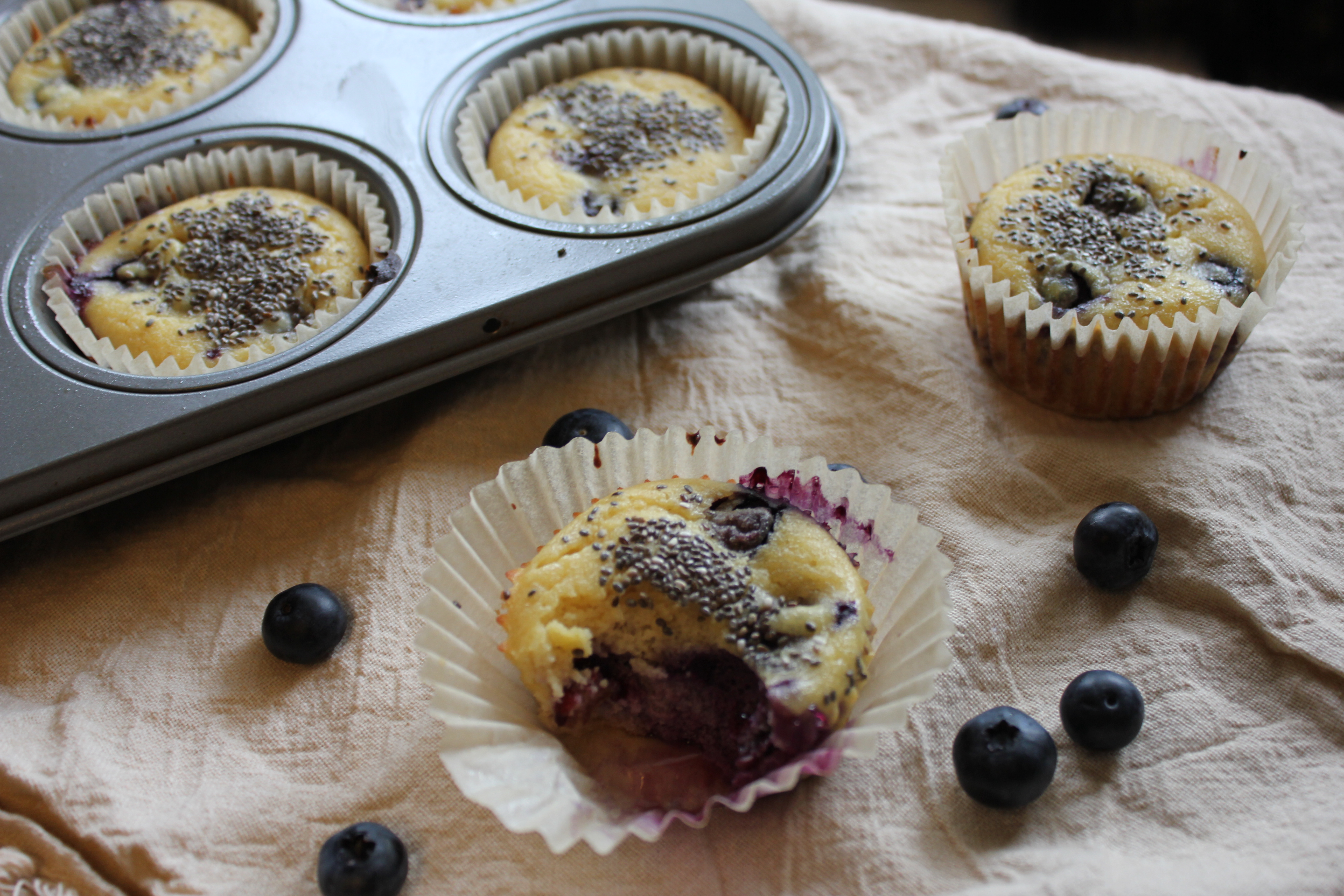 I think it would be safe to say that muffins are one of my favorite foods and definitely something I enjoy baking. I guess because it seems like there's endless combinations you could come up with. This one just got added to my favorites along with dark chocolate banana bread muffins (I'll be sure to post this recipe soon too). Now if only I had enough self control to keep myself from eating multiple muffins in one sitting when I do bake them. It's a serious problem. But hey, at least they are healthy!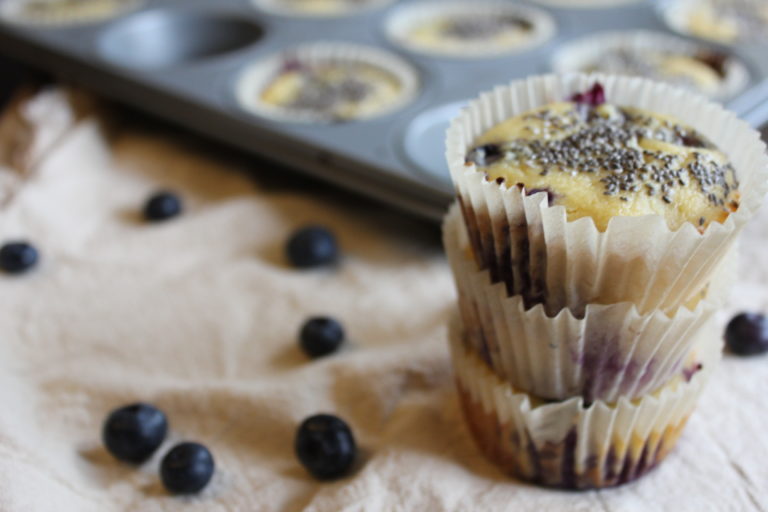 | | |
| --- | --- |
| | |
Preheat oven to 350 degrees.

Prepare a muffin pan with liners or with cooking spray.

In a large bowl, mix together the almond flour, baking powder, salt, sugar and lemon zest.

In a separate bowl, mix together the lemon juice, eggs, greek yogurt, honey or maple syrup, and vanilla.

Add the wet ingredients to the dry ingredients and mix until combined.

Gently fold in the blueberries.

Pour the batter into the muffin pan, filling each one about half full. Sprinkle each one with the chia seeds.

Bake for 20 minutes or until toothpick comes out clean.

Let cool before eating. Store in the refrigerator.