I don't know about you but I always look forward to fall around this time of year. We're in August now and I'm just kind of over summer at this point. Don't get me wrong, I LOVE the summertime but I just feel like I've enjoyed it as much as I'm going to and I'm ready for the cooler weather, foliage colors, big sweaters and of course.. pumpkin everything. Yes I'm one of those girls.
I feel like this recipe is perfect for the transition into fall. Not that we're in that transition yet since it's still like 90 something degrees outside but in my mind I'm already thinking about that time of year so I guess that's why I came up with this hearty recipe. It's perfect for the warmer weather too since it's packed of veggies and the coconut milk gives a creamy, delicious flavor that I just love.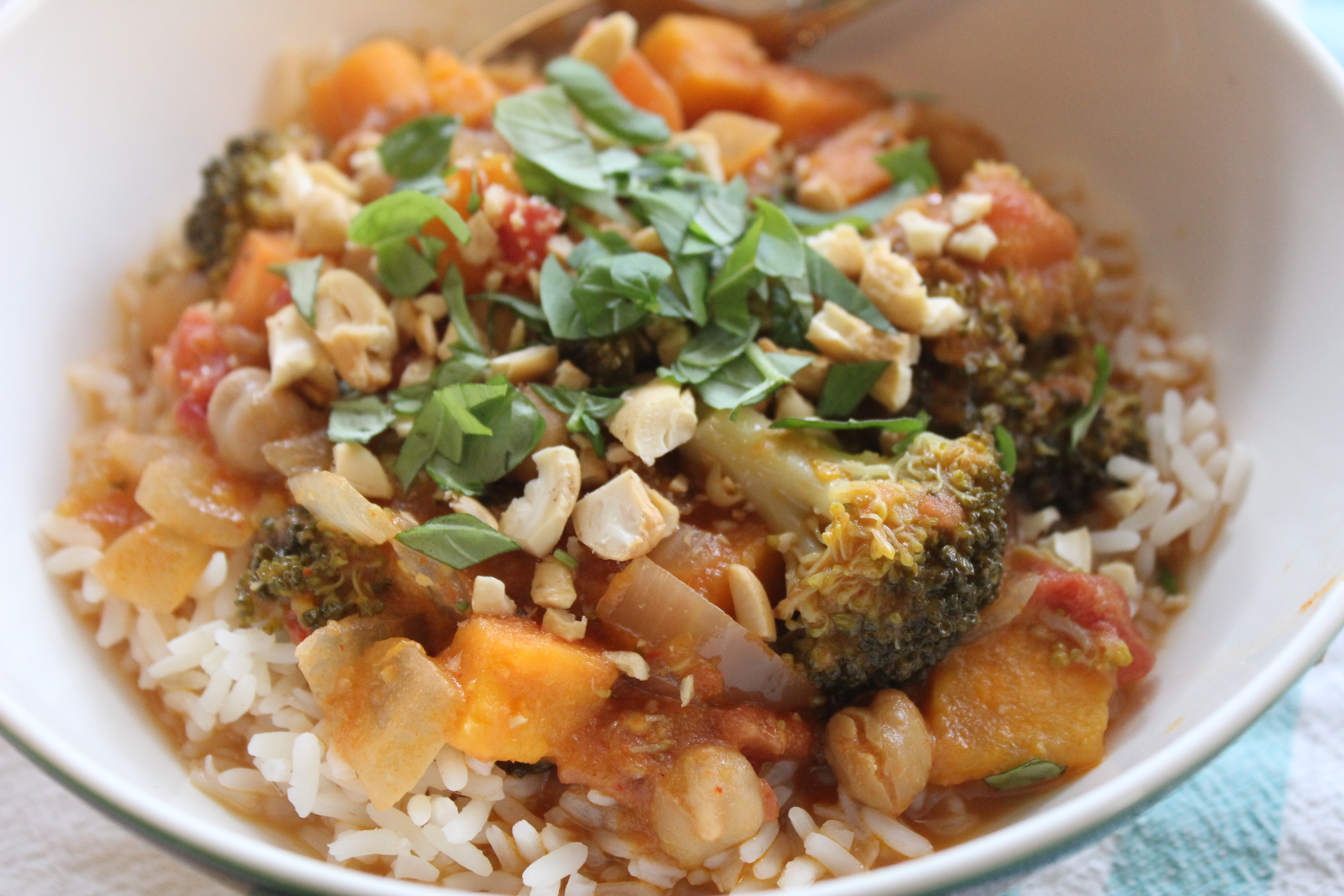 I noticed I really don't pull out my crockpot in the summer.. I primarily use it in the fall and winter. Which makes sense because you typically make heartier recipes in the crockpot like casseroles, soups, stews, etc. I'm going to try to use it more though because it is so nice to throw everything in there in the beginning or middle of the day and then when you get home from work later that day or from whatever you're doing, dinner is ready! Nothing beats that. Especially on those super busy days when you know you won't have the time to put dinner together that night.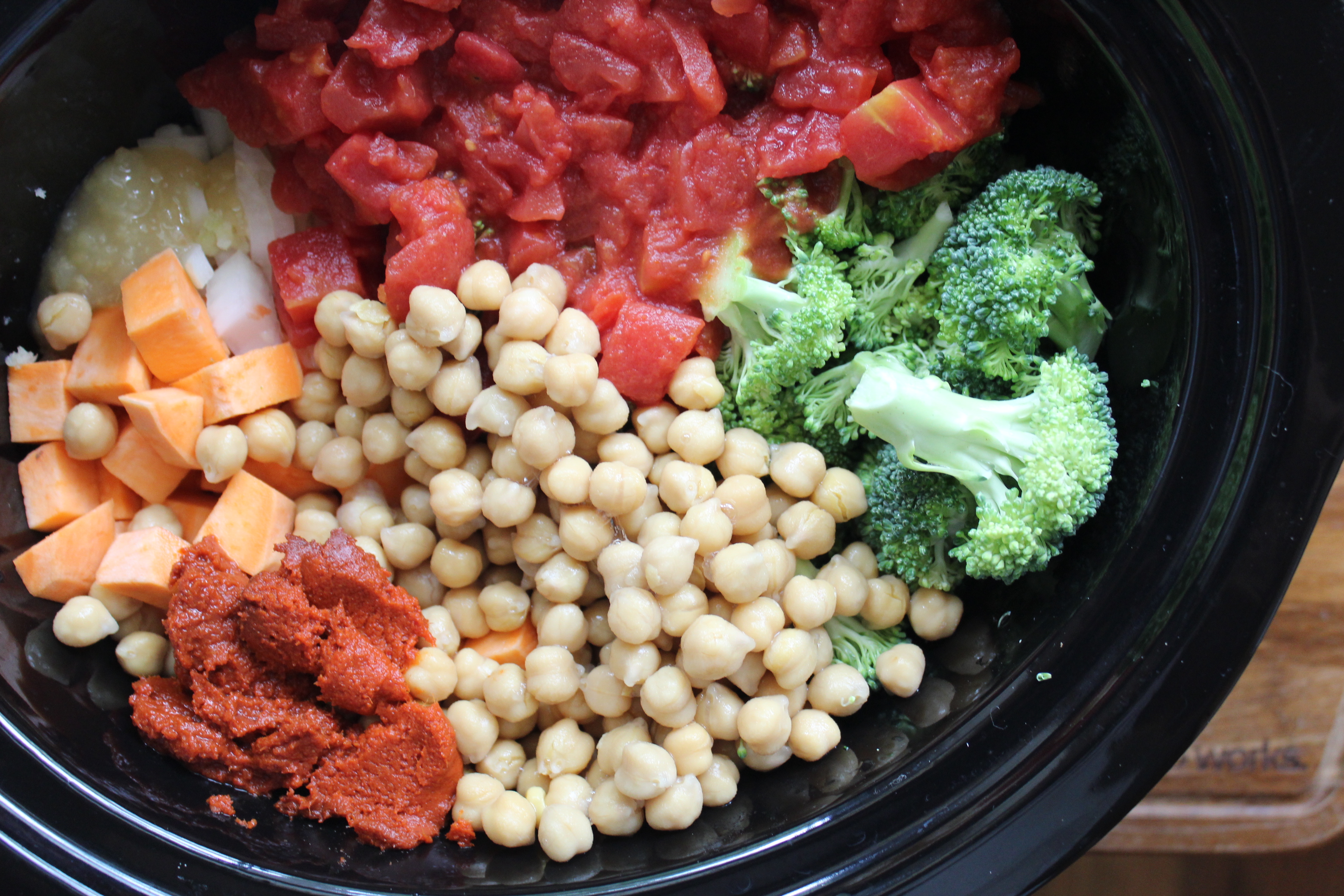 I REALLY like this recipe because it's hearty and super satisfying yet light since it's just a bunch of veggies. I also just love coconut curry. I had a coconut curry pho bowl for the first time earlier this year at a restaurant and instantly fell in love. I can't believe I've been missing out on curry for all these years! It's sweet and creamy and requires pretty minimal ingredients. You can throw it over anything and it will taste good. The first time I made red coconut curry I put it over rice noodles, shrimp and veggies. SO. GOOD.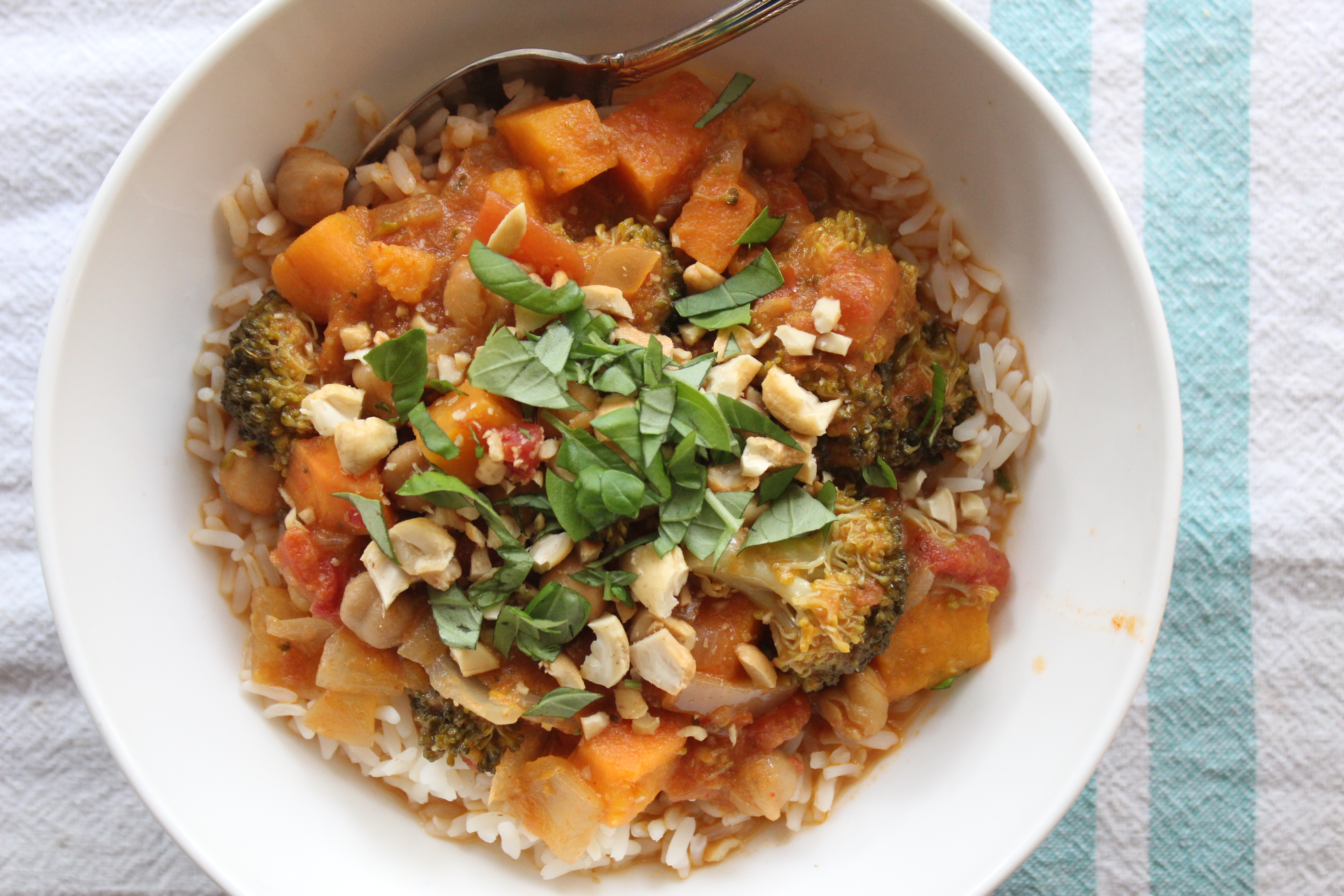 Crockpot Sweet Potato & Chickpea Coconut Curry
2017-08-06 20:07:34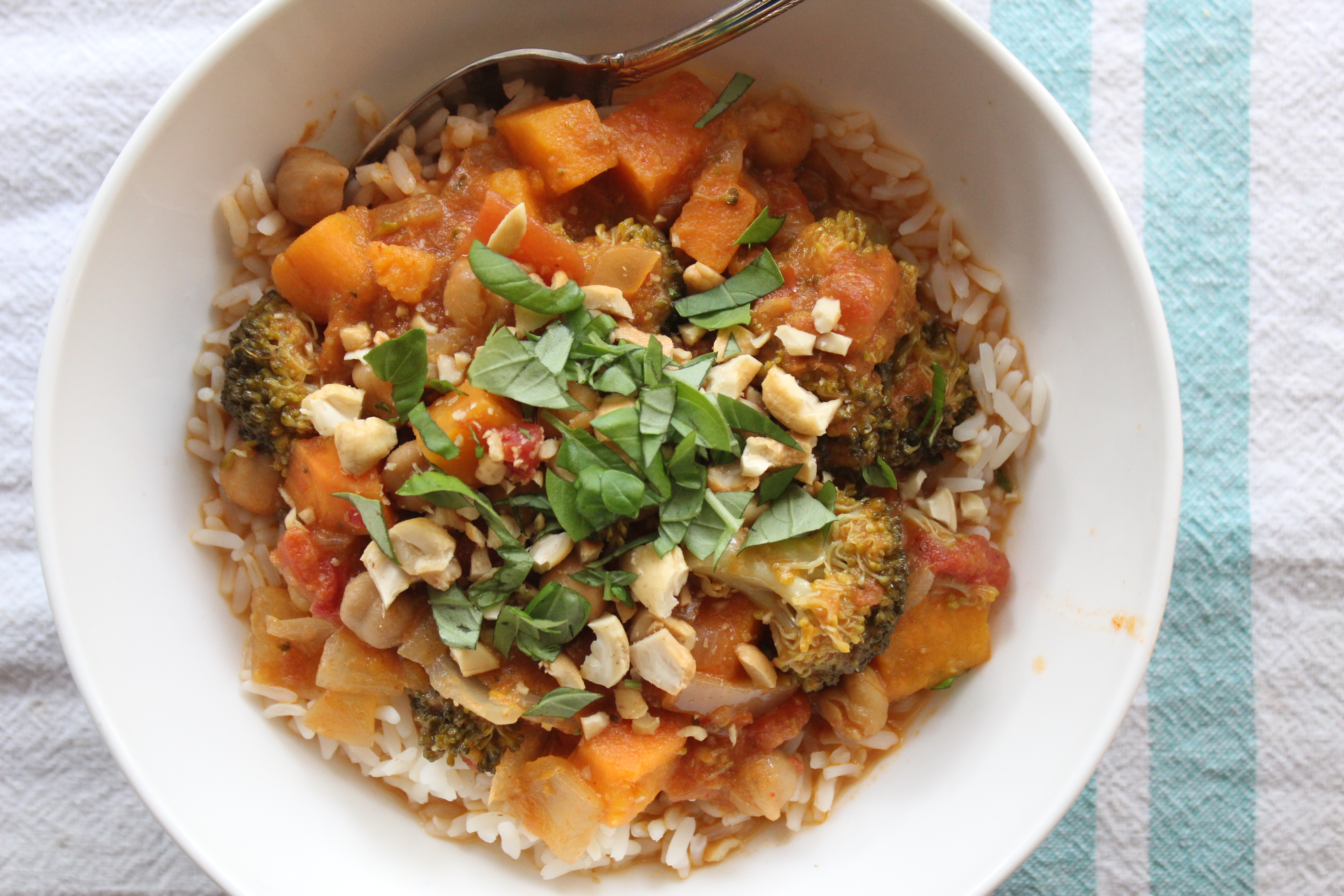 Serves 6
Ingredients
1 15 oz. can chickpeas, drained
1 15 oz. can diced tomatoes
1 large sweet potato, chopped
1/2 yellow onion, chopped
2 cloves garlic, minced
1 cup low-sodium vegetable broth
1 15 oz. can coconut milk
1 head of broccoli, chopped into smaller florets
2 tablespoons red curry paste (I use Thai Kitchen brand)
1 teaspoon ginger, minced
1 teaspoon chili paste
Optional for serving
chopped cashews
chopped fresh basil
Instructions
Mix all ingredients in crockpot and set on high to cook for 4-6 hours.
Serve on top of prepared white or brown rice.
Sprinkle with chopped cashews and chopped basil (optional)
http://www.afitkitchen.com/