I am loving this warmer weather! Spring has officially sprung and I couldn't be happier. I've been craving lots of fruit lately since it started warming up. This dessert is perfect for the transition from winter to spring. It's kind of like a cobbler which is perfect for when it's chilly outside but the tartness from the strawberries screams summer.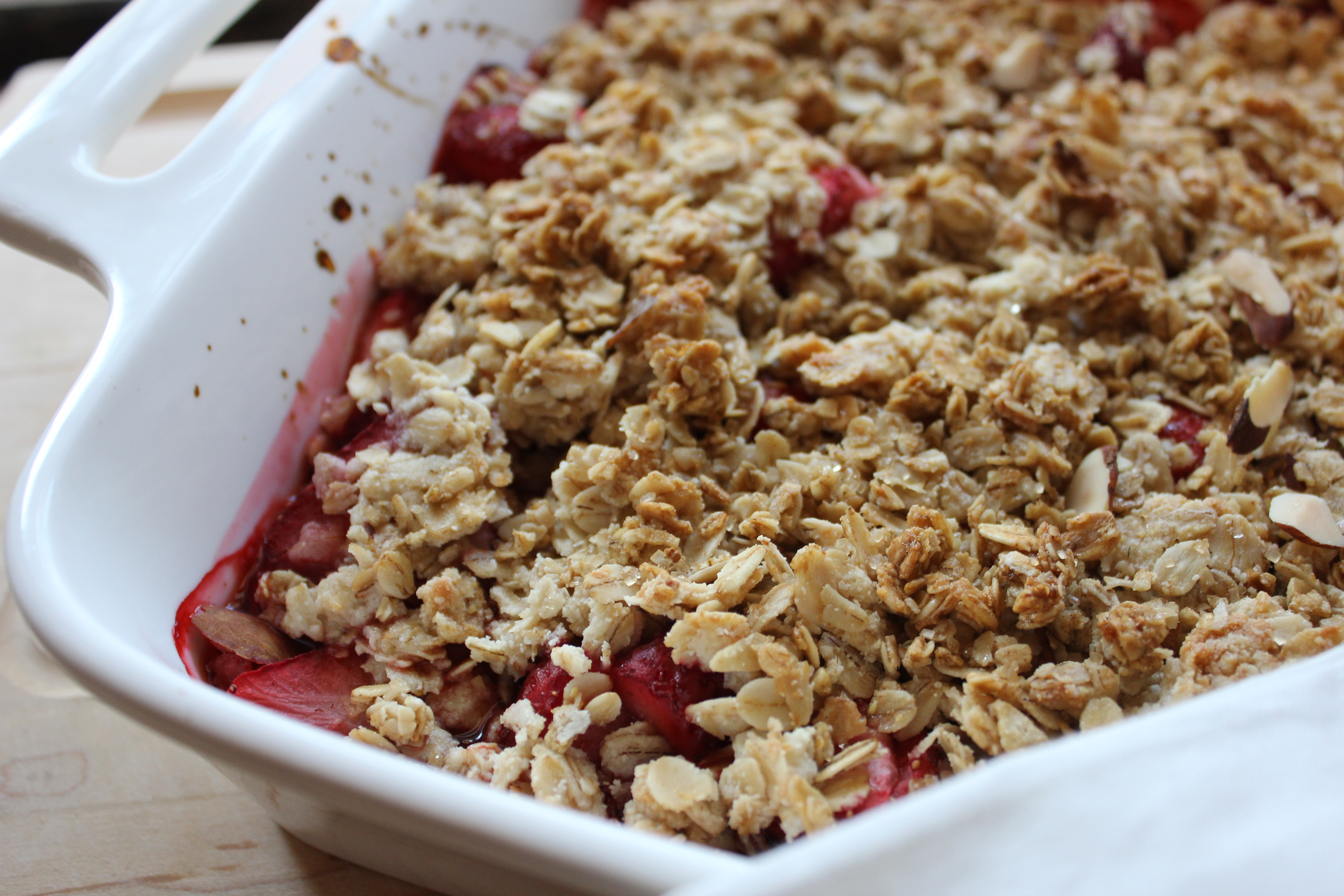 I keep forgetting that we leave for Iceland in 2 weeks!! I'm talking about how happy I am it's starting to warm up but then I'm leaving to go to a pretty chilly place. But I am SO excited. I have been wanting to take an 'adventure' trip so bad for some time now and we are finally doing it! Of course tropical getaways are always nice but every now and then it's good to just take an adventure trip. One where you completely submerse yourself in your surroundings and the culture.
We got a small taste of an 'adventure' trip when we went to Jamaica last year. We took a cab over to another part of Jamaica which meant a long drive but also meant we got to see a good bit of the scenery. It was unlike anything I'm used to seeing and I loved it. I loved to see how other people lived and what other places looked like. If Iceland is half as beautiful in person as it is in pictures I'll still be blown away.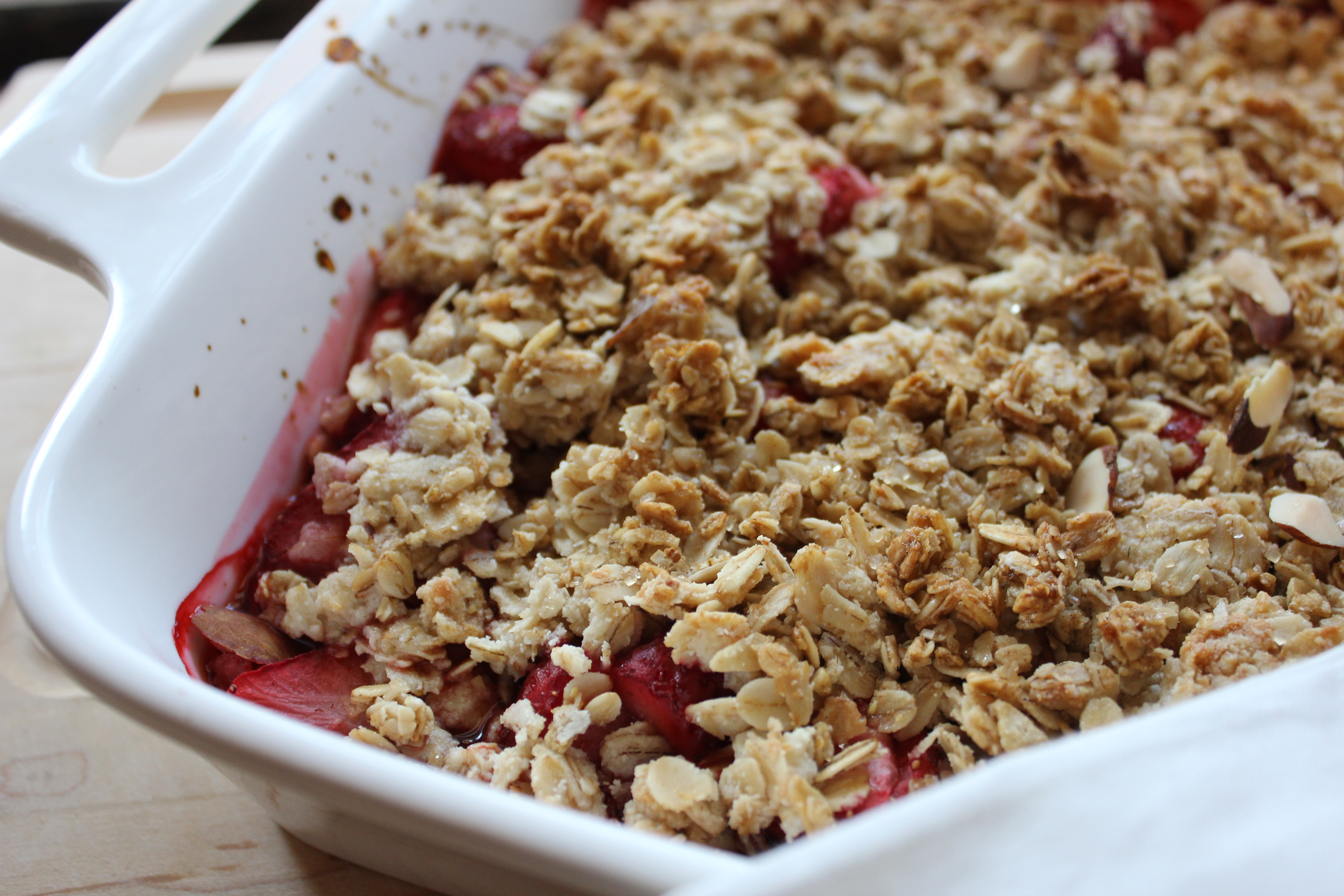 Healthy Strawberry Crisp
2017-03-30 19:35:58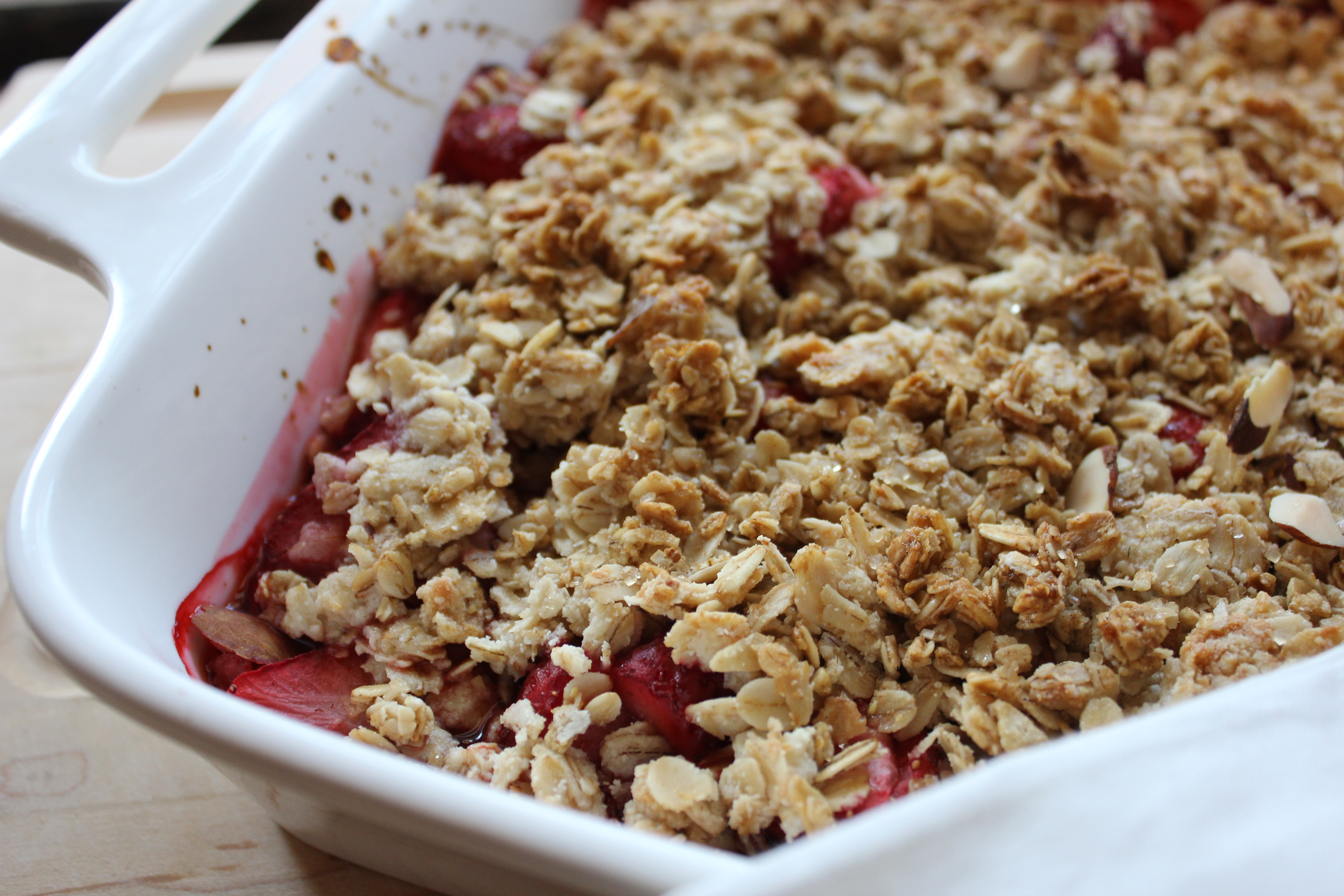 Ingredients
4 cups fresh strawberries, sliced
1 tablespoon fresh lemon juice
2 tablespoons vanilla extract
2 tablespoons tapioca starch or cornstarch
1/2 cup almond flour
1/2 cup rolled oats
1/2 cup granola
1/2 teaspoon salt
3 tablespoons coconut oil, melted
3 tablespoons pure maple syrup or honey
1 tablespoon raw turbinado sugar
Instructions
Preheat oven to 350 degrees.
Combine the strawberries, lemon juice, vanilla and starch in a bowl.
Pour into an 8x8 baking dish and set aside.
Combine the almond flour, rolled oats, granola, salt, coconut oil and maple syrup or honey in a bowl.
Pour topping mixture on top of the strawberries in the baking dish and spread evenly over top.
Sprinkle with raw sugar.
Bake for about 30 minutes or until top begins to golden and strawberries are bubbly.
http://www.afitkitchen.com/