This is by far my favorite salad that I make at home. I'm not even kidding when I say that I've eaten it multiple times a week for the past few weeks. I probably could eat it every day. Also, I recently found out that it pairs perfectly with a glass of chilled chardonnay.
I really have to give credit to my mom for this salad though. It was her idea. As in I had it at my parents house and went out the next day and bought all of the ingredients to make it myself. I did come up with the dressing though and I added on the granola. She served it with the Panera brand Fuji Apple Dressing.. SO good. I thought I would try to come up with my own apple vinaigrette. I have to admit.. not as good as Panera but still pretty awesome and probably healthier too.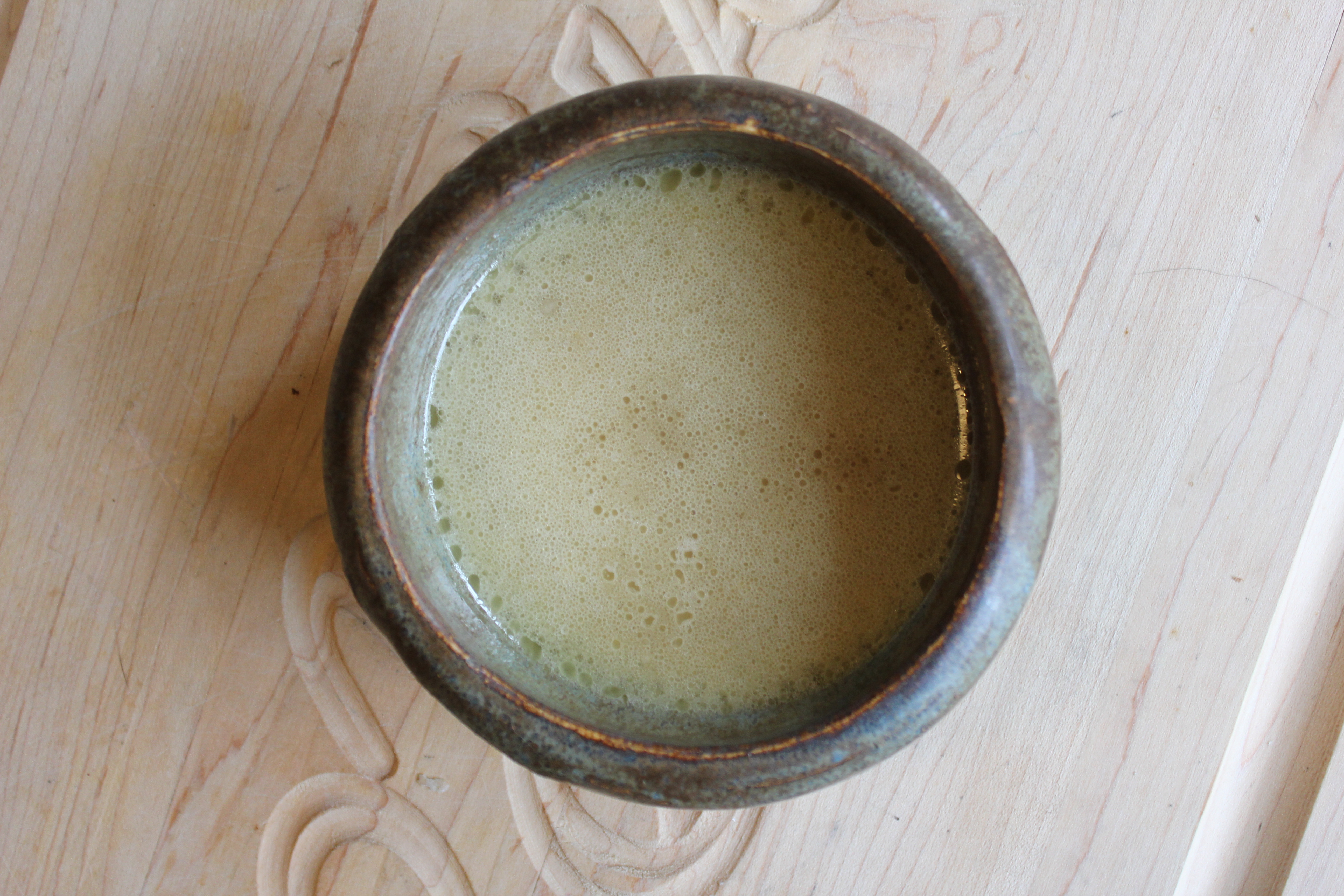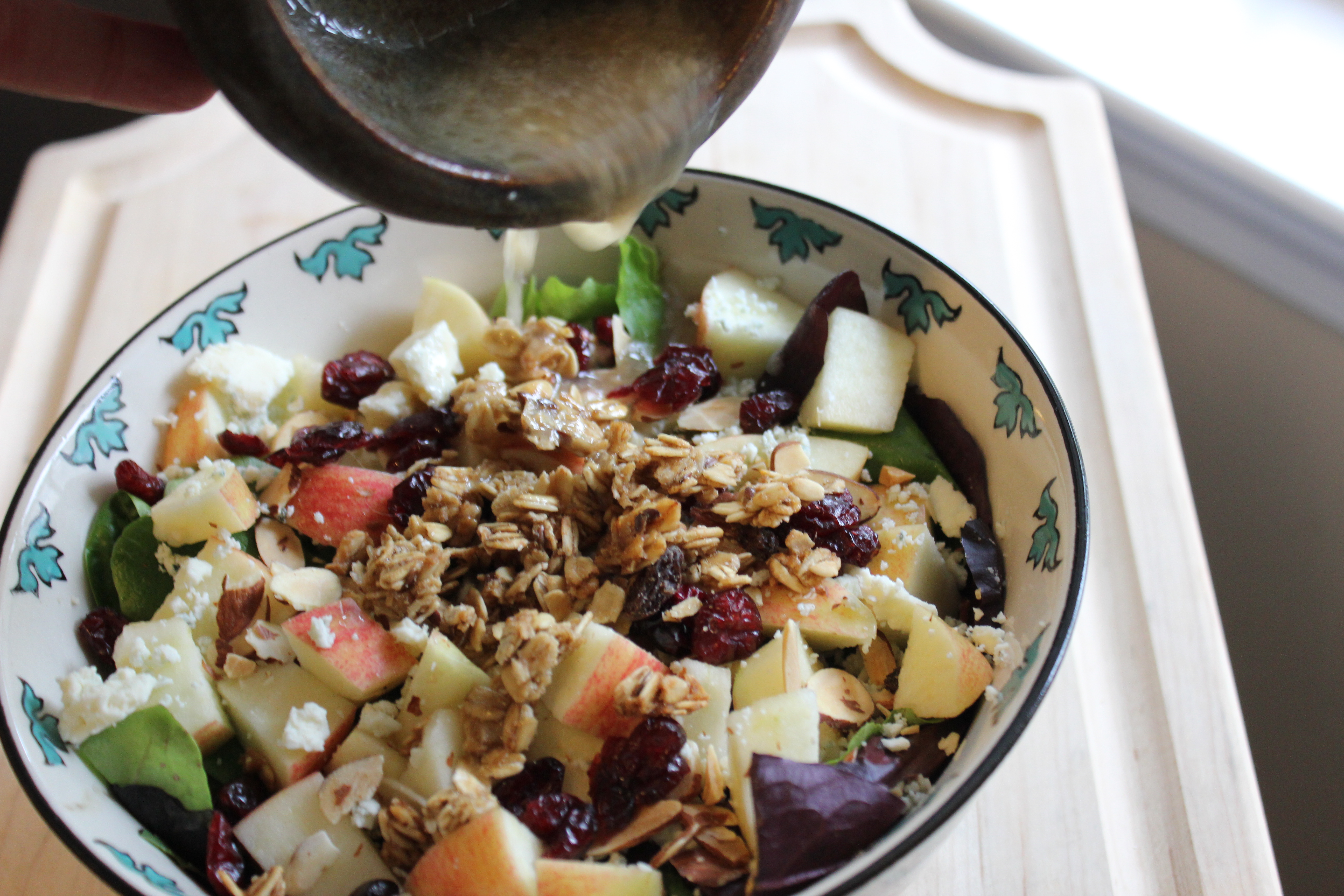 I recently started this thing where I try to stick to a routine. Well actually I'm just doing a trial week. The biggest (and hardest) part of the routine is working out in the mornings. Since I work from home technically I don't really need to work out in the mornings because I could do it over my lunch break or after I finish working and that's what I've been doing. I also didn't really used to take a lot of time planning dinners for the week because I could just run out to the store on my lunch and grab stuff for dinner that night. I started to realize how unorganized I was starting to feel and how much I could benefit from finding a routine.
This week I decided to take out some time on Sunday to plan out what we were going to have for lunch and dinner every day of the week. Then I compiled my grocery list from that and headed to the store. And in store, I specifically mean Aldi. Have you ever been there?! It's pretty incredible. You can get an entire cart load of food for $100. And I'm not talking poor quality or processed foods.. I'm talking fresh produce, lean natural meats, nuts, granola bars, and even organic items. Although I found it funny that nobody seemed to know that you needed a quarter to get a cart.. luckily I had a few extra to spare.
In addition to planning out meals for the week I also vowed to wake up early and workout every morning before I start my day. Now that is an accomplishment for me. This girl likes her sleep and it's SO much harder to get up early when you know you don't really have to. This morning the little voice in my head almost convinced me to go back to sleep by saying 'why you are getting up so early?! you know you can just workout over you lunch break, silly'. Good thing I ignored that voice, now I hope I can do it the rest of the week. Oh and I didn't even think about the fact that this was the first week after daylight savings so definitely didn't help. Regardless I felt such a relief this morning after I had worked out. I was like cool, now I can spend my lunch break doing something else like I don't know, make a delicious salad for the blog!
I hope that I enjoy a routine so much that I will continue to do it every day and not just this week.. We shall see!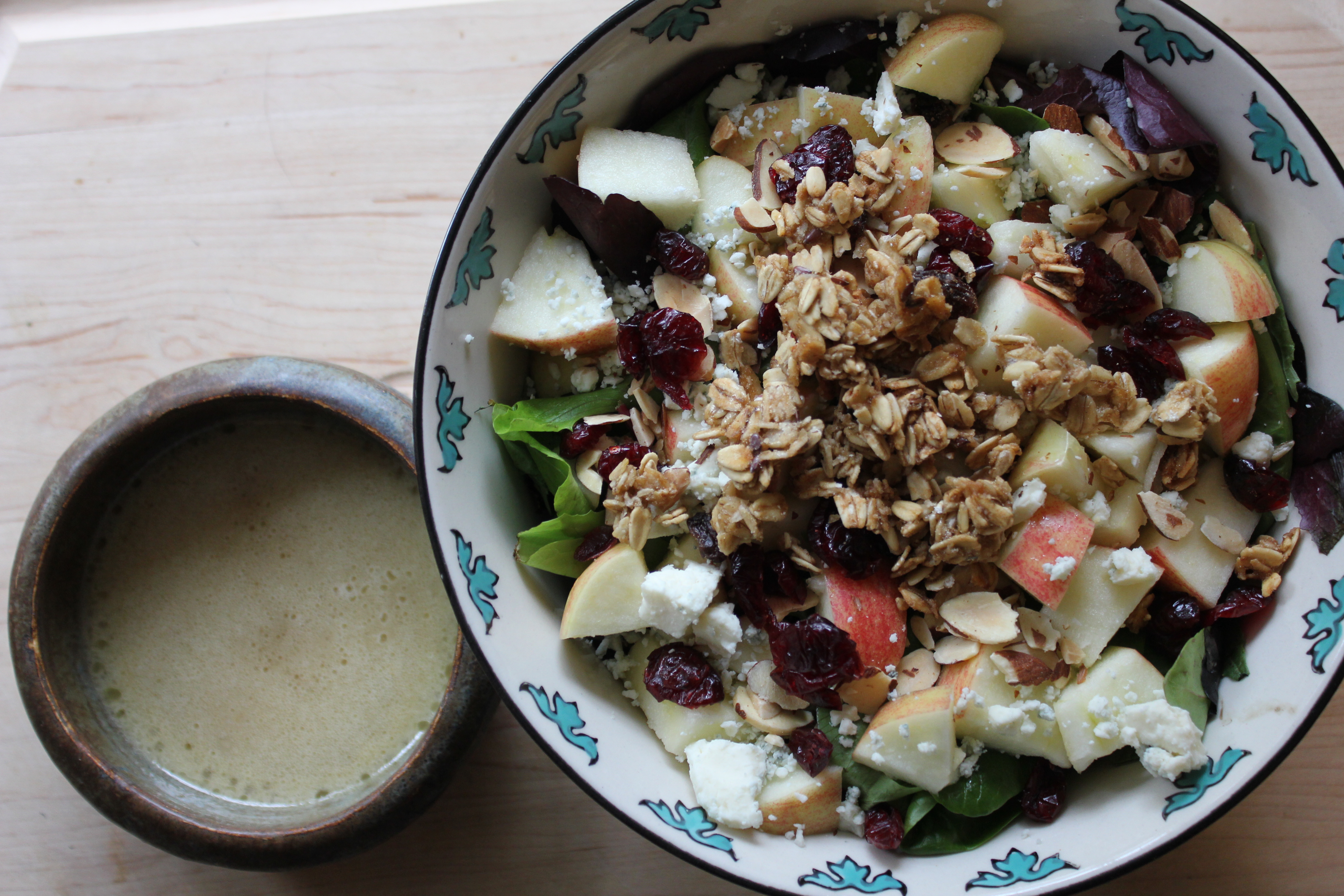 Apple Blue Cheese Almond Salad with Apple Balsamic Vinaigrette
2017-03-13 19:05:24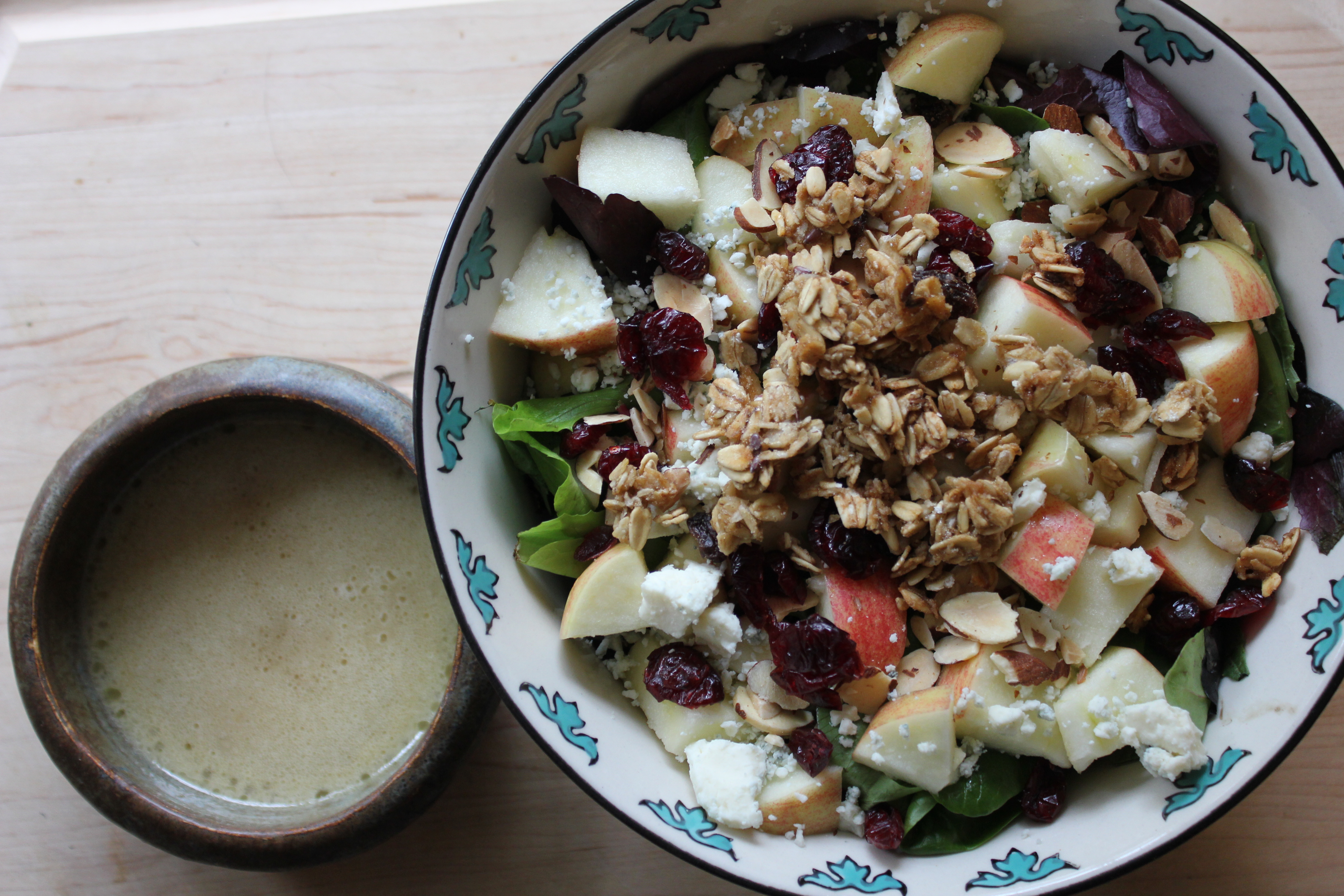 Serves 2
Salad
4-5 cups Spring Mix salad
1 large Gala apple, chopped
1/4 cup crumbled Blue Cheese
1/4 cup dried cranberries
2 tablespoons sliced roasted almonds
2 tablespoons granola
Dressing
1 teaspoon soybean or canola oil
1 teaspoon olive oil
1 ounce pure apple juice
1 tablespoon white balsamic vinegar
1 tablespoon apple cider vinegar
1/4 teaspoon salt
2 teaspoons honey
1 garlic clove, minced
Salad
Divide spring mix in two bowls and top with apples, cheese, cranberries, almonds and granola.
Dressing
Combine all ingredients in a blender and pulse until combined. It should come out to a light, creamy consistency. Serve immediately or refrigerate to chill and then serve.
http://www.afitkitchen.com/