Happy Wednesday! I hope you're having a great week so far. I know I say this in every post but this week is flying by! I think the busier I get and the more things I add to my plate the faster it seems like time goes by. Speaking off adding things to my plate, this breakfast casserole is my favorite.. as you can tell by the name of it. I've made it probably a dozen times and it never disappoints. I actually took this recipe from PaleOMG and modified it a little which really just means I added mushrooms, peppers and cheese. I don't want to take full credit for this since I really didn't come up with it but I just wanted to be sure I shared it with you because it is a favorite in our house! It's perfect to throw together when you've invited friends or family over for brunch. It's also perfect for you and your significant other to devour all by yourselves.. I am saying that because we have done that more than once. You'll understand why when you try it.
I recently decided that I want to add some new topics on my blog. Obviously A Fit Kitchen will always be primarily focused on food but I'd also like to start including posts related to natural skincare, beauty and home. If you read my last post I talked about how I recently started using Beautycounter skincare products in an effort to take better care of my skin, naturally. And I just feel the need to say again how much I am loving these products. I really enjoyed telling you about my experience with them and quite a few of you were very interested to learn more. That inspired me to start talking about other natural products I use on myself and around the house. I am a huge proponent of natural products and non-toxic alternatives. I don't think most of us realize how many toxins we are exposed to every day and how much of those toxins come from things that we use in our own homes. I have my favorite go-to products I'd love to share with you as well as some DIY products you can make yourself! It's also fun to share new things as I learn them and hear your thoughts as well! I'm pretty excited to get this going so look out for a post on this soon!
I'm keeping this post pretty short and sweet this time because honestly.. I am exhausted. I am quickly learning that I am one of those people that need 8-9 hours every night. If I get anything less I'm not very pleasant the next day. So as much as I'd love to be one of those people that can get only 4-5 hours of shut-eye and wake up ready to take on the day, I'm just not. And I probably never will be. Until kids come into the picture of course.. I guess I won't have a choice at that point. But until then, 8-9 hours it is. And on that note, goodnight!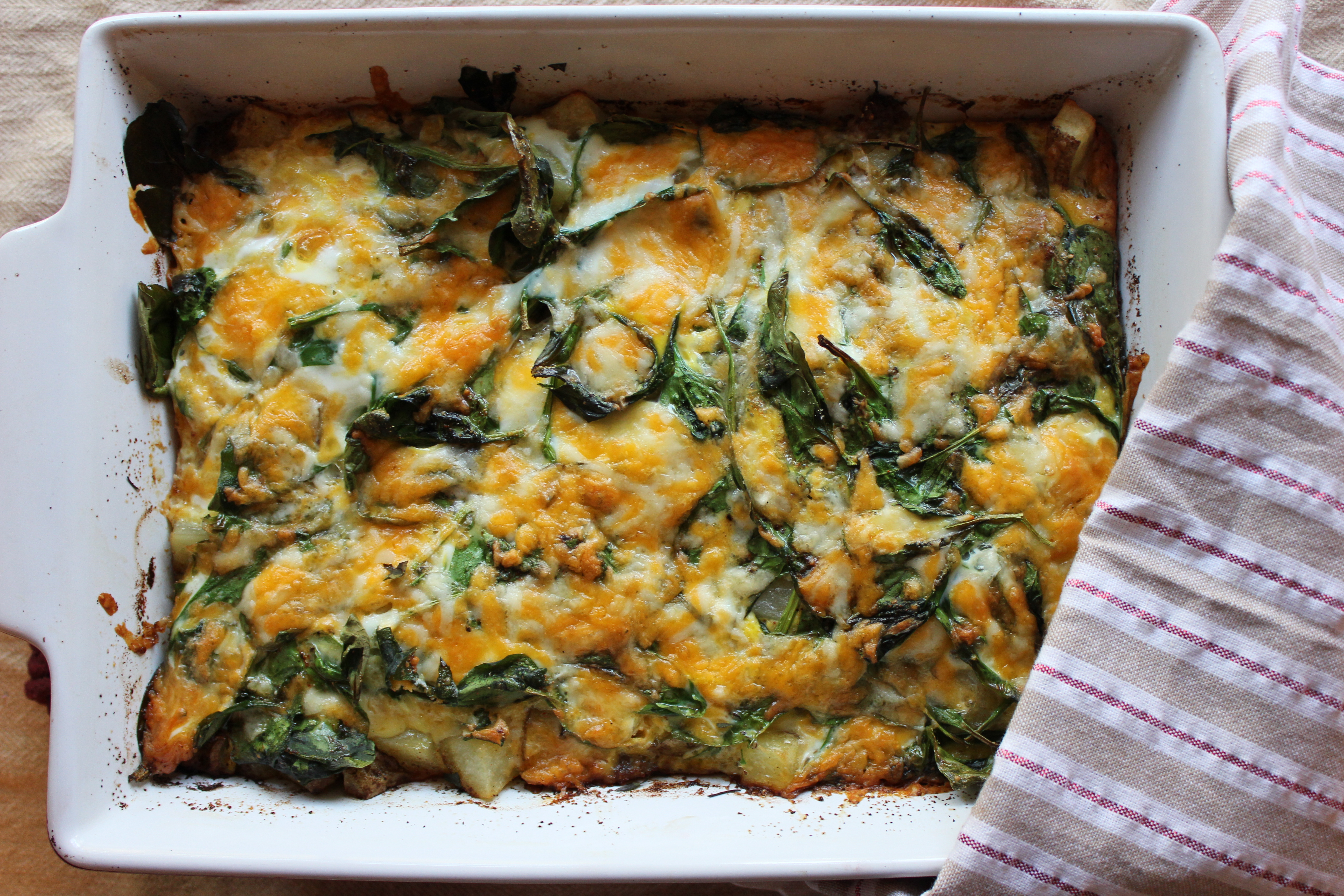 Favorite Breakfast Casserole
2017-01-18 19:59:17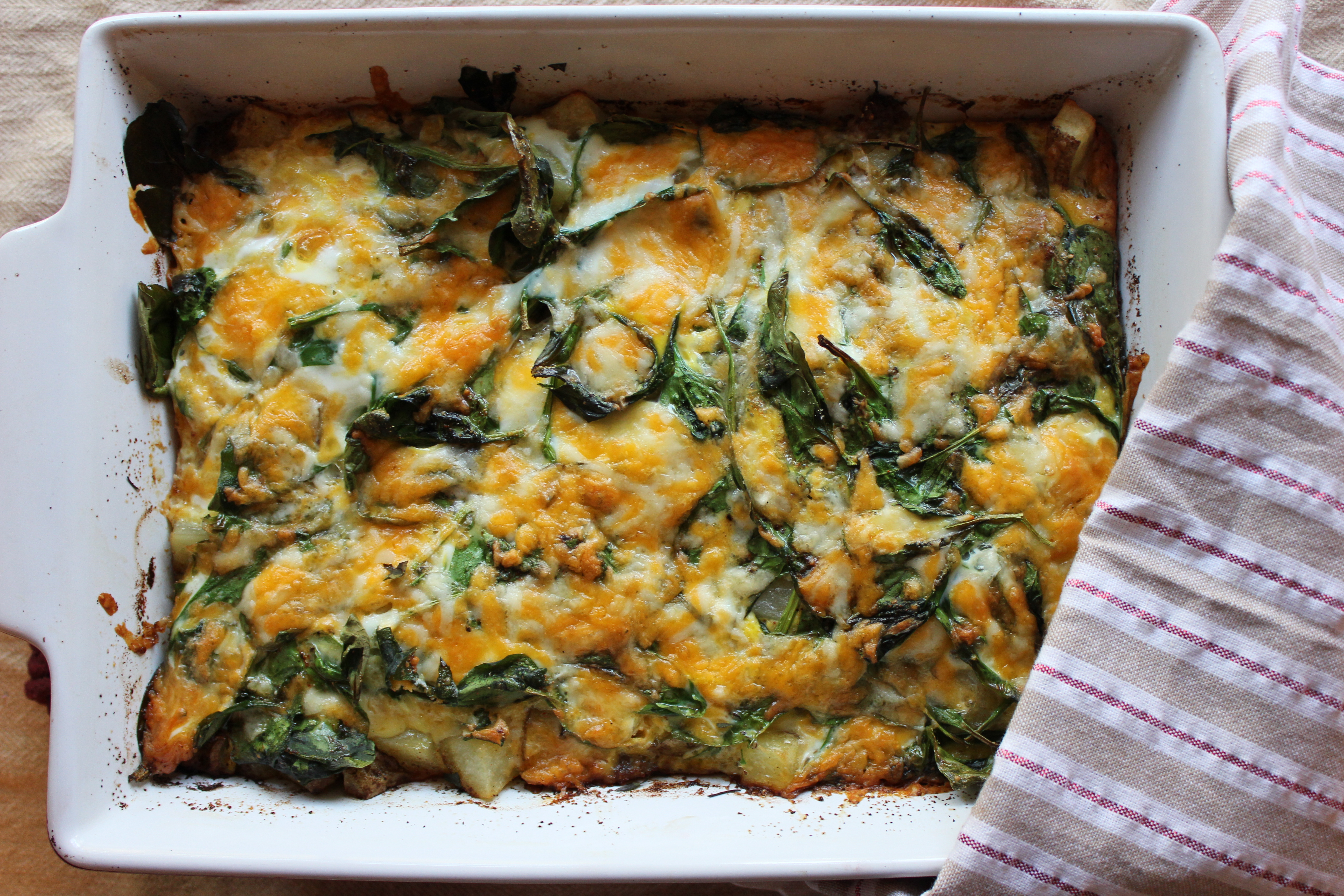 Serves 4
My all time favorite breakfast casserole!
Ingredients
2 tablespoons coconut oil, melted
1 large sweet potato, diced
1/2 teaspoon salt
1 1/2 pounds breakfast sausage
1/2 yellow onion, diced
1 red bell pepper, diced
1 cup mushrooms, diced
2 cups chopped spinach
1 dozen eggs, whisked
1/2 teaspoon salt
1/2 teaspoon garlic powder
1/2 teaspoon cayenne pepper (optional)
1 cup shredded cheddar cheese
Instructions
Preheat oven to 400 degrees. Grease a 9x12 baking dish and set aside.
Toss sweet potatoes in the melted coconut oil and place on a baking sheet. Sprinkle with salt.
Bake the sweet potatoes for 20-25 minutes or until soft.
While sweet potatoes are cooking, place a large pan over medium heat and add breakfast sausage and onion. Then add in the bell pepper. Cook until no pink remains.
Add the mushrooms to the meat mixture and cook for another 5 minutes.
Pour the meat and veggie mixture into the greased baking dish. Then add the sweet potatoes, spinach and eggs.
Sprinkle with salt, garlic powder and cayenne pepper then top with the cheese.
Cover with foil and place in oven and bake for 20 minutes. Remove foil and continue to bake for 5-10 more minutes or until eggs are set in the middle.
Adapted from PaleOMG
http://www.afitkitchen.com/